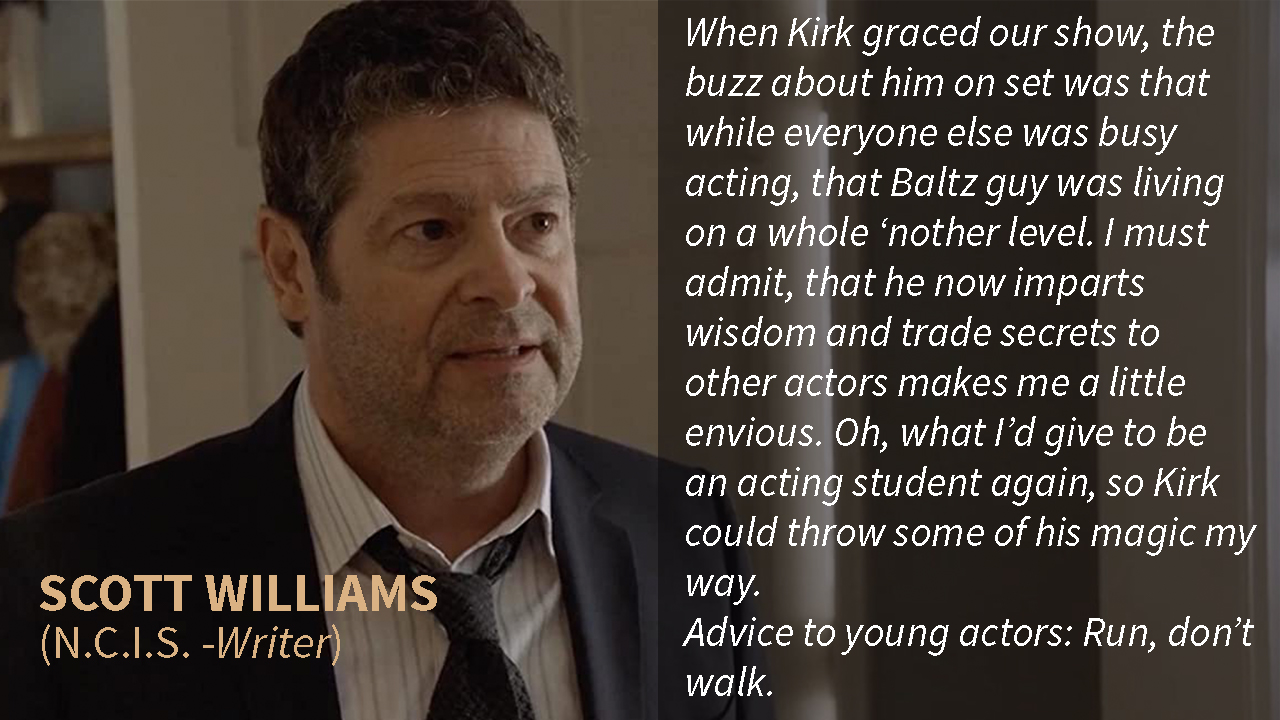 Kirk Baltz continues acting in film, theater and television and has worked with such noted film directors as Chantal Akerman, Warren Beatty, Oliver Stone, John Woo, Kevin Costner, Quentin Tarantino, Taylor Hackford and Deniz Gamez Erguven to name a few. IMDB CREDITS
Kirk teaches acting classes in-person and virtually, and regularly leads  acting workshops in major cities throughout the U.S. and abroad.
Kirk also offers private coaching, both in-person and online, and does on set coaching for TV and film.
Kirk's students gain a better understanding of the differences between acting on stage, on camera, and in a casting office.
His Actor's Intensive workshops have helped actors, writers, and directors to build strong acting technique, and tell compelling stories with clarity and conviction. His classes empower artists to fully be who they are while realizing their absolute potential.
All work is Meisner and Method based…using repetition, movement, sensory work, improvisation, writing, script analysis and varying exercises.