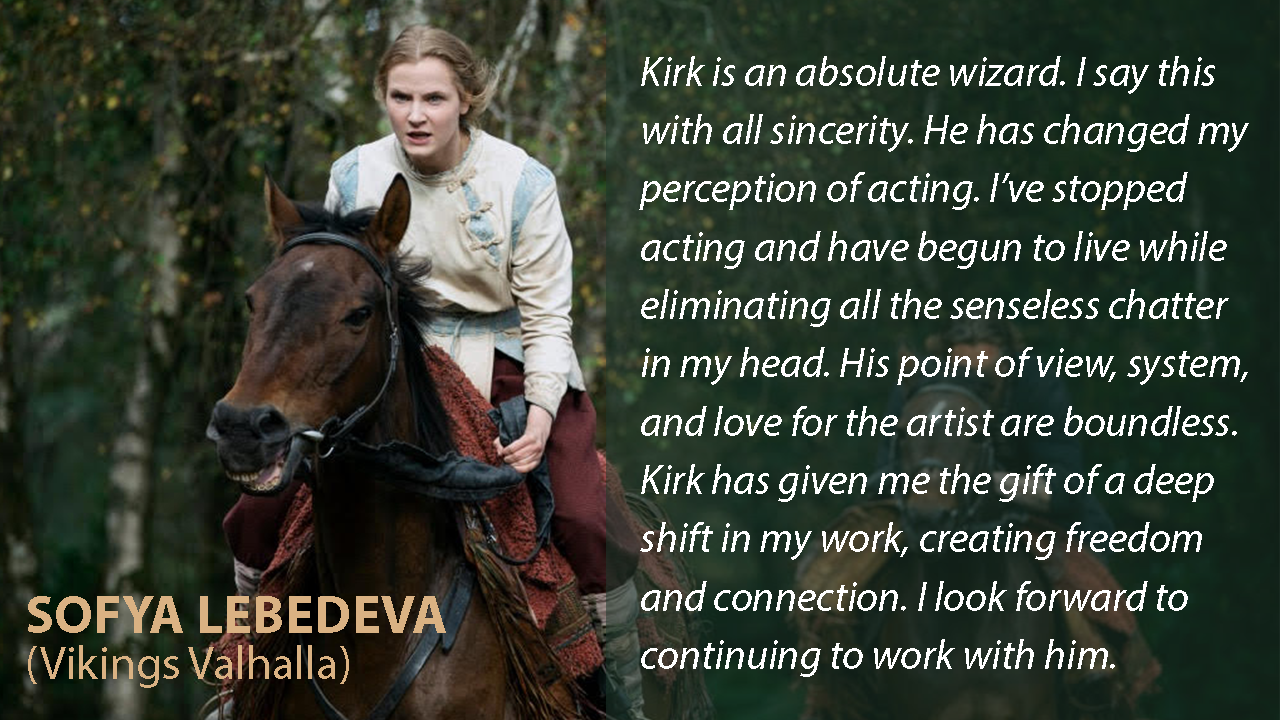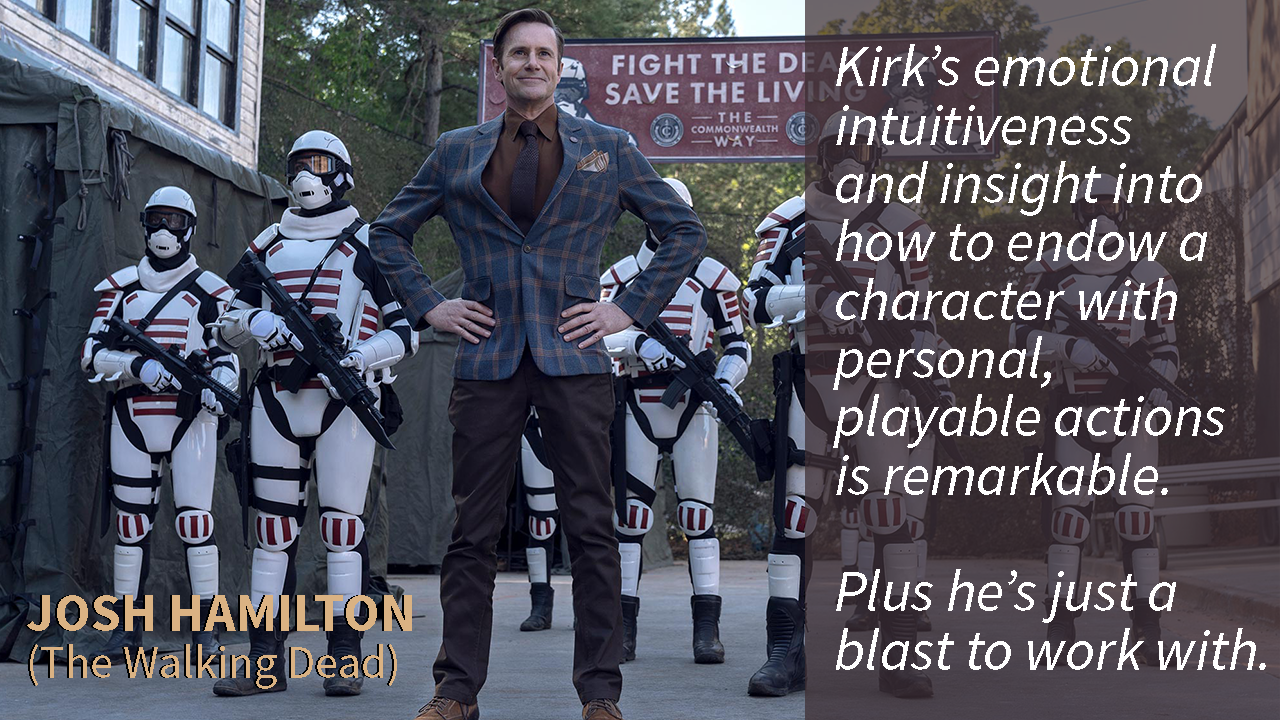 Private Coaching
Private coaching sessions are helpful for working actors in need of assistance with an audition or the developing of a character for an upcoming project. Writers and directors have also used private sessions to help fine tune a script and/or sharpen their ability to communicate with talent.
One-on-one acting lessons and coaching sessions with Kirk Baltz are now available to students around the world. He maintains a flexible schedule and is able to accommodate time zone differences in most instances.
Are you looking to polish your monologue for your college audition into a drama school? Book a session with Kirk as he guides you through the process to win the Zoom room. Let us help you get into your dream school.
If you need help with an audition/self-tape or are interested in building technique, book a session and see how transformational keeping things simple and specific can be.
All packages must be completed within six months of purchase.
All sessions are done on Zoom.
Feel free to email Kirk with any questions. Make your payment and send an email to set up your session.
We accept payments with preferred method:
Zelle, Venmo, CashApp, PayPal, or direct wire transfer.
1/2 Hour Session $100
1 Hour Session $175
3 Hour Package $500
6 Hour Package $950
12 Hour Package $1750
To SIGN UP click an icon below
Enter the package or session amount. Please include a note with your email address. 
If you would prefer to make a direct wire transfer, please email kirk@kirkbaltz.com