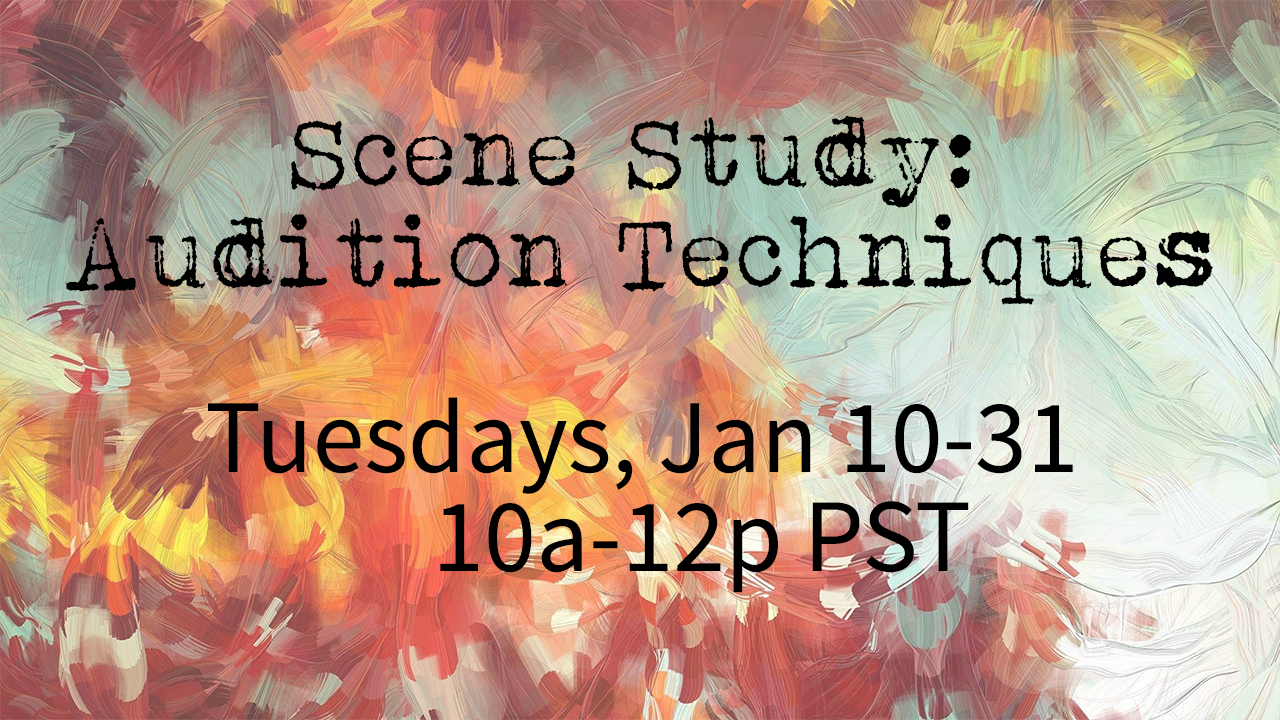 Our last online Audition Techniques class sold out and I've been getting a lot of requests, so I'm rebooting this class just in time for pilot season.
I saw an interview with Michael Keaton in which he said:
"I made this decision: I never looked at an audition as an audition again. I looked at it like: Oh, I have a job. Here's my job. I have a script. I went to work. If I was only there 25 minutes, when I left, I was getting off work. So I said, 'It doesn't matter if I got the job. I already got the job.'"
It made me think about a run where I booked a number of jobs that I hadn't been terribly excited about. Because I didn't approach those auditions from a place of wanting or needing or desperation, there was a kind of relaxation that took hold. From that relaxed place I could give a truthful audition.
How do we reside in this kind of focused relaxation in each and every one of our auditions?
The reality is that casting directors don't always know what they want until they see it. But what they're always hungry for is the truth. Your truth.
Truthful work happens when:
⁃You work from your gut
⁃You don't second-guess yourself
⁃You make strong, simple, committed choices… trust they're present, then let them go
That will be the focus of this class. We will be working with a rich selection of scenes from contemporary, dramatic screenplays.
DETAILS
Every THURSDAY for 4 weeks: Apr 20, 27, May 4, 11
Each 2 hour session starts at 10am pst / 1pm est / 7pm gmt+2
This class is open to students worldwide.
To SIGN UP click an icon below
Enter the course amount ($250).
Please include a note with your email and the course name (AUDITION TECHNIQUES).
If you would prefer to make a direct wire transfer, please email kirk@kirkbaltz.com
COME PREPARED
Set-up a Zoom account; practice navigating the site and use of your mute button

Make sure you are well-lit, have a non-distracting background, and there is no window behind you

Recording of video and/or audio is only permitted for personal use

Upon payment and registration, you will receive an email 24 hours before the start of each session with a Zoom link and password (Please do not share links and passwords)