Cincinnati Demo Reel Intensive

Cincinnati Demo Reel Intensive
January 18, 2020 @ 11:00 am

-

January 19, 2020 @ 5:00 pm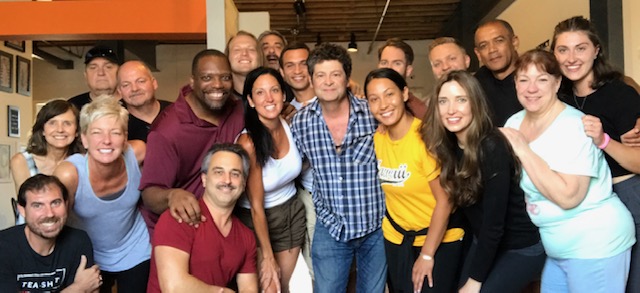 MASTER CLASS
Cincinnati Demo Reel Intensive
Saturday and Sunday January 18-19, 2020
Saturday 11am-6pm
Sunday 10am-5pm
Heyman Talent Agency
700 West Pete Rose Way, Suite 434
Cincinnati, Oh. 45203
JUST TURNED INTO A 2 CAMERA SHOOT!
One camera will be head on and static, the second will be hand held and off to the side…giving our amazing DP/Editor Eric Hengehold the ability to cut away and create that much more of a professional grade 60-90 second piece for each participant.
A great group of actors are already at work creating strong monologues while prepping online with me in individual private sessions. There's still time to get you going with yours…and I can help you find a monologue if needed.

For the amount of time you get with me online, (has been closer to at least an hour) a 2 day workshop and a solid piece of video…the whole thing's a steal.
Grab a spot and join us…great way to get 2020 started!
All will choose a monologue from a play, tv show or film you'd like to work on. Maybe something you've written….or even a piece from a book you're drawn to.
We will then shoot your work to add to a demo reel or help create one.
Upon registration book your 30 min FREE online session to begin the work on your piece. I will coach and guide you through the simple process of choosing and getting started on building your monologue. kirk.baltz@gmail.com
We will be creating a strong monologue for each of you individually and shoot a 60-90 second high quality video with great sound for you to have 7-10 day after the workshop.
Listen Fully…Let Go Completely…Respond Truthfully
Dress comfortably, bring lunch, water, notebook and a pen…along with an open mind and heart.
Here's to a great day doing what we all love: creating Art and building technique that provokes, ask questions and tells the truth while entertaining.
All will end up with a great piece of work showing what your empowered Actor is truly capable of.
With Care and Respect,
Kirk
Heyman Talent Discount: $275
Course Fee: $300
We accept payments with Venmo (Kirk-Baltz-1)…very much preferred or Paypal