Norsk Skuespillersenter Building a Character

Norsk Skuespillersenter Building a Character
September 7, 2020 @ 10:00 am

-

September 28, 2020 @ 12:00 pm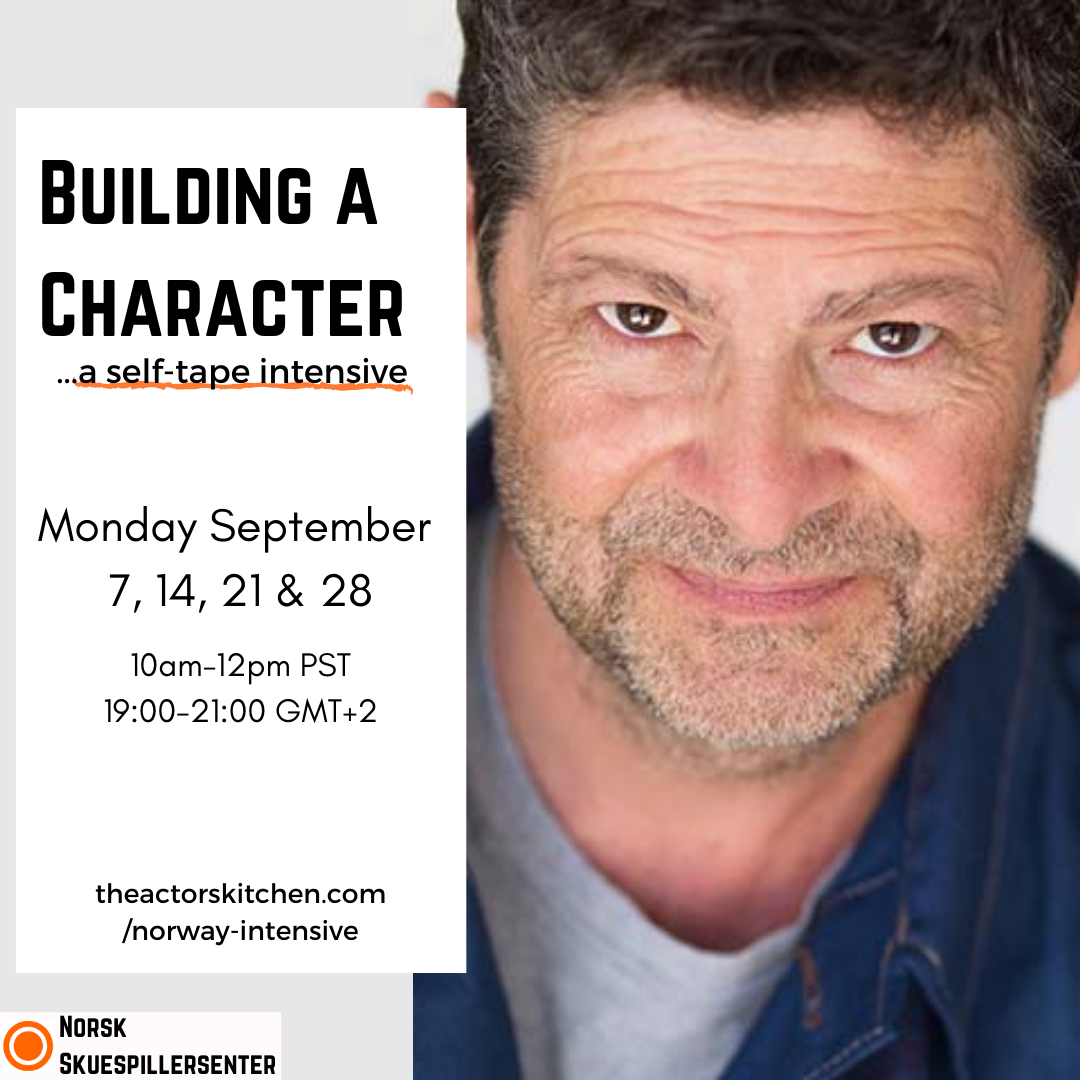 Norsk

Skuespillersenter

Building a Character…Self-Tape Intensive
Using the American-based Meisner & Method techniques with monologue study, Kirk Baltz guides you through preparation exercises and feedback for self-tape auditions that stand out. As virtual auditions are more likely to be in our future, the self-tape becomes a major focus in our work.
Mondays Septemeber 7, 14, 21 & 28 at 10am PST (7pm GMT+2)
For four-weeks, work with contemporary screenplay BIRDMAN, an assigned character & scene. We will discover what it means to find our TRUE selves through character work, self-written monologues & scene study. Self-taping is a major focus in our work, therefore, Kirk will guide you through what makes these self-tapes stand out to Casting Directors.
Email The Actor's Kitchen with your headshot & resume so we may better prepare scene assignments for you.
Work in English or your mother-tongue, it is your choice.
Zoom access will be sent 24 hours prior to the start of the course.

______________________________________________

Upon registration, your first assignment is to read the screenplay thoroughly.
Four days prior to the start of the series, you will be assigned a scene & character(s). At that point, work to be 75% off-book (not memorized) for the first session.
For the first session, write a 60-second monologue for each character in your given scene (2 self-written monologues). Step into your character's (2x) shoes and write from their past or present about something in their life that is connected to the set givens of the screenplay, but are not written/included in the script…look for the subtext…tell a story. Written in first person, talk about a difficult day in their life.
During class, you will work on your scene, monologues & technique work.
Between sessions, you will be assigned various pieces to work on including self-written pieces & further depth work.
At the end of the series, you will receive a clip of your scene cut from the Zoom recording.