Stockholm Dreams
February 7, 2021 @ 10:00 am

-

February 10, 2021 @ 10:00 am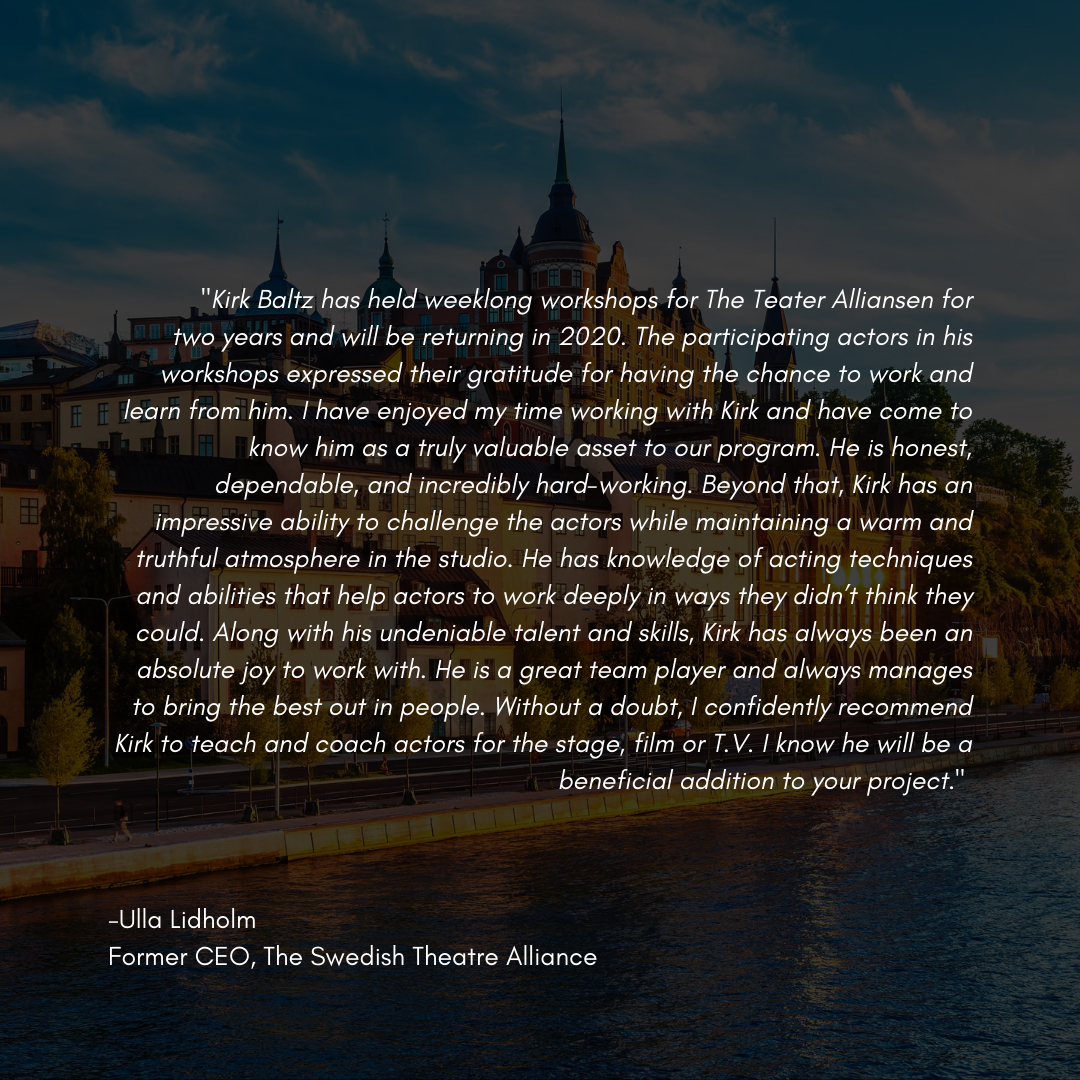 Dreamwork for Actors…
with Three Billboards Outside Ebbing, Missouri
Within you resides an unconscious realm of dreams. When lifted to the surface they make us whole.
Our dreams, images, emotions, feelings and movement spark impulses…the release of expression through
sound and gestures, gifting creative freedom.
Give "Three Billboards Outside Ebbing, Missouri" a thorough read and allow it to sink in. Journal on "What feelings and emotions does the script bring up in you?"…"How does it change or affect you?" Scenes will be assigned 2 days before our start date. Dig in and get busy with reading, writing, journaling and drawing…making a full commitment now.
Join us for this four week class and explore the experience of dialoguing with your dreams at the heart of your Inner-Self and feel your Artist rise.
Sunday February 7-Wednesday February 10 at 7pm GMT+2.